Let's get ready for Kindness Week, Stallions! Here's how we will be celebrating beginning next Monday. We can't wait to celebrate kindness with you! All week the SCA will be selling snowflakes and hearts in the STEM ZONE from 8:10 - 9:00 to spread kindness. The cost is 25 cents and hearts and snowflakes will be displayed throughout the school.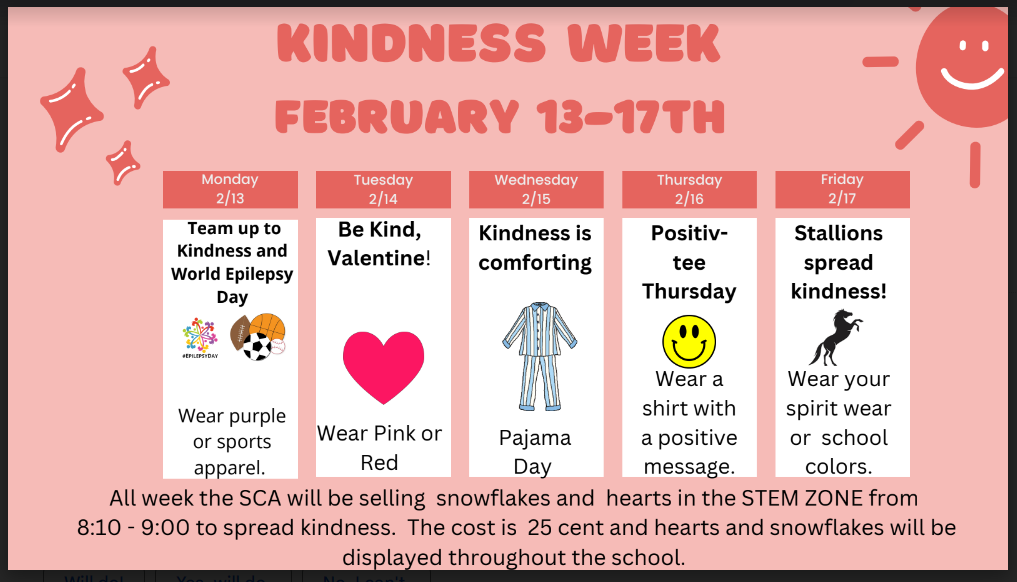 Mrs. Malone's class made Valentine's for nursing home residents. So sweet!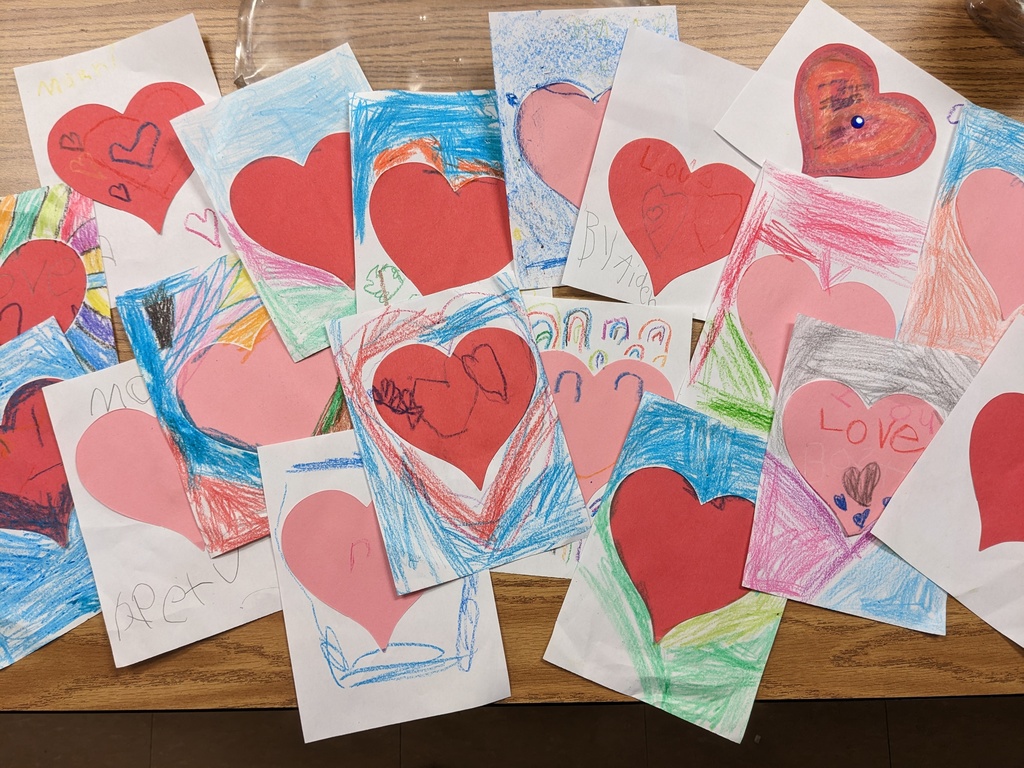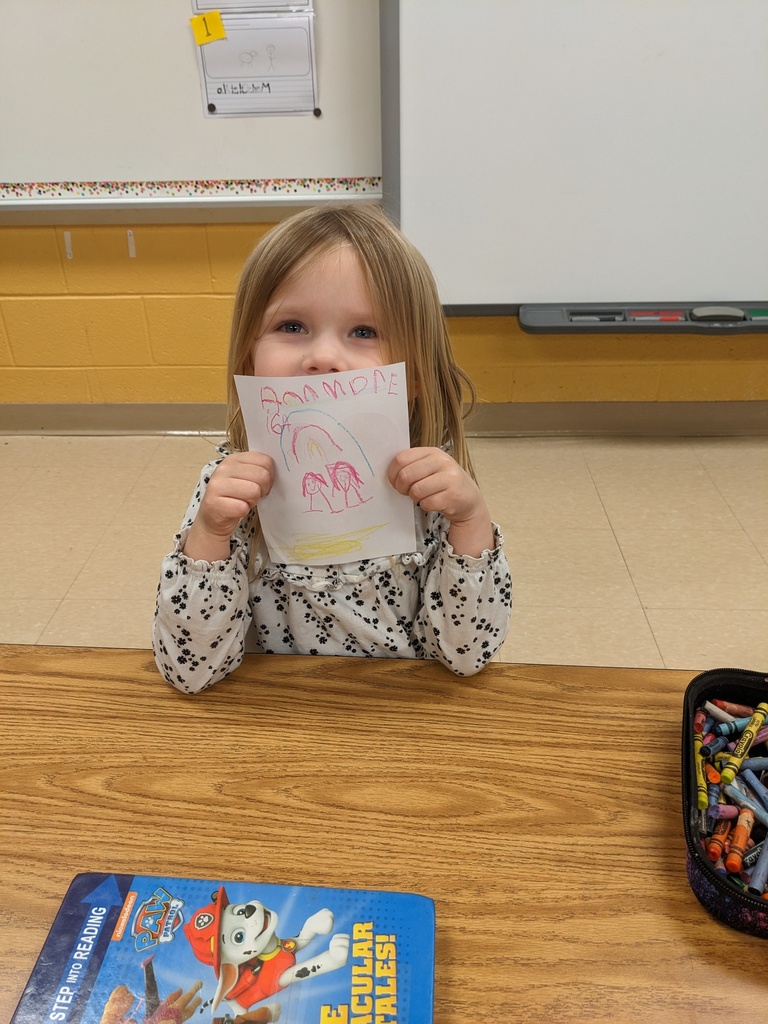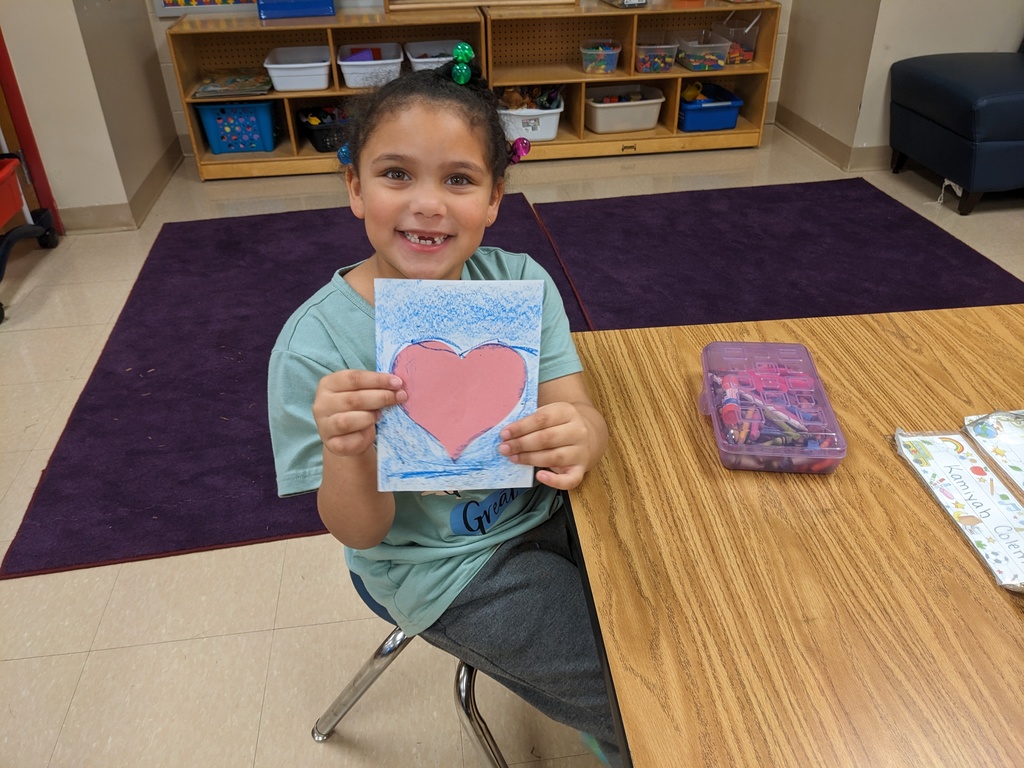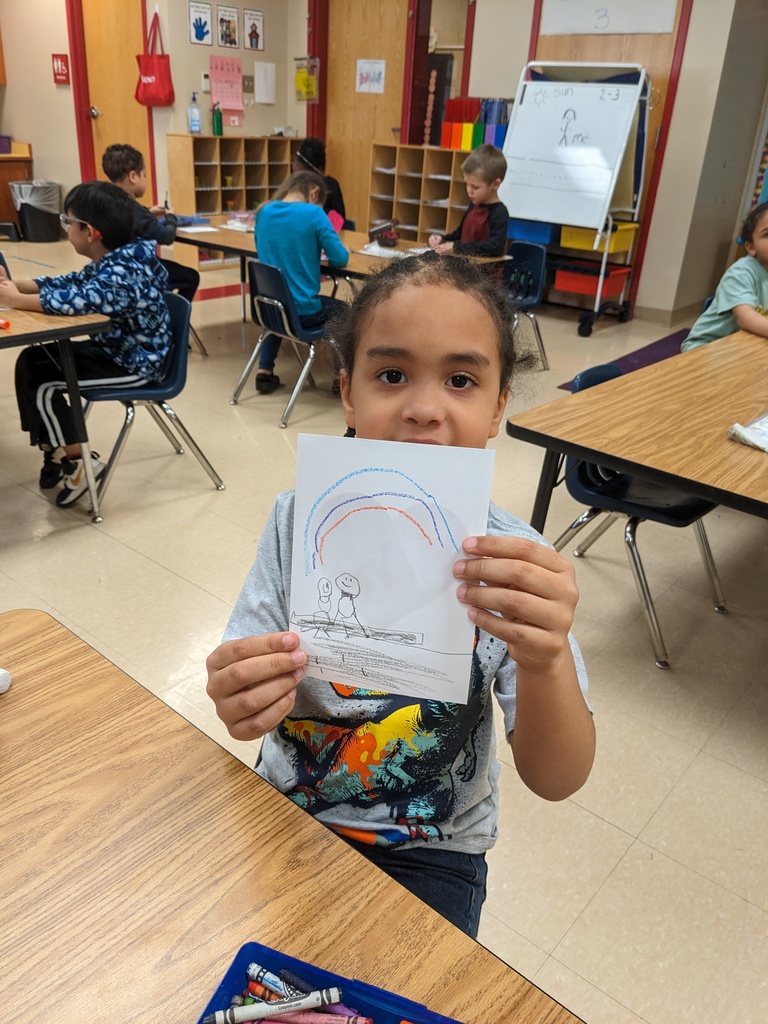 Mrs. Simms' class practiced making fractions with brownies! Learning sure is sweet!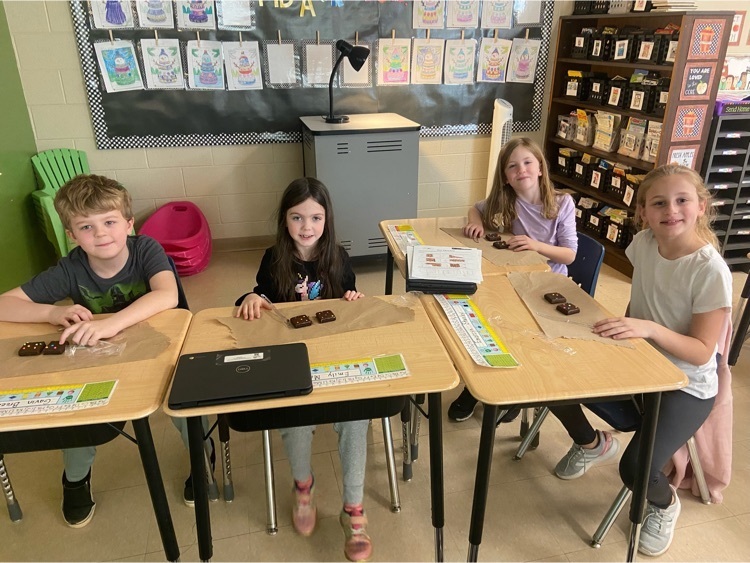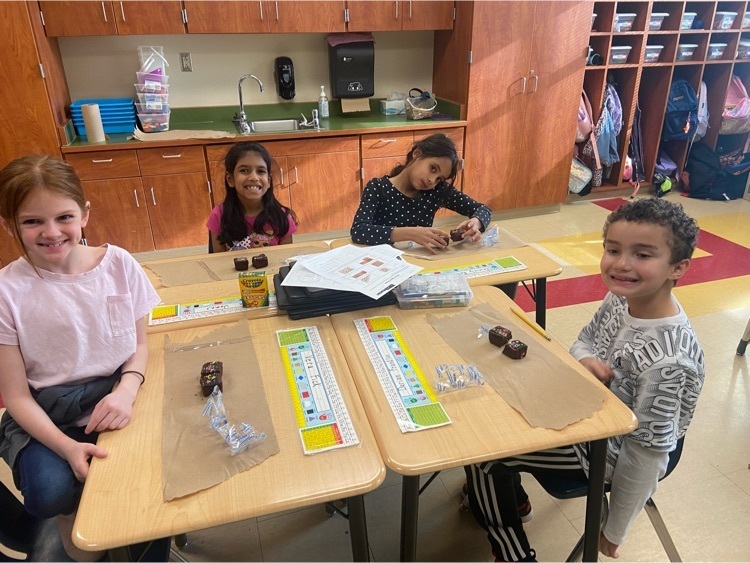 Third graders practiced multiplication facts by building set models, using the buttons of snowmen! Mrs. Dillon's class shows off our hallway bulletin board where all students in the grade level display their snowy projects!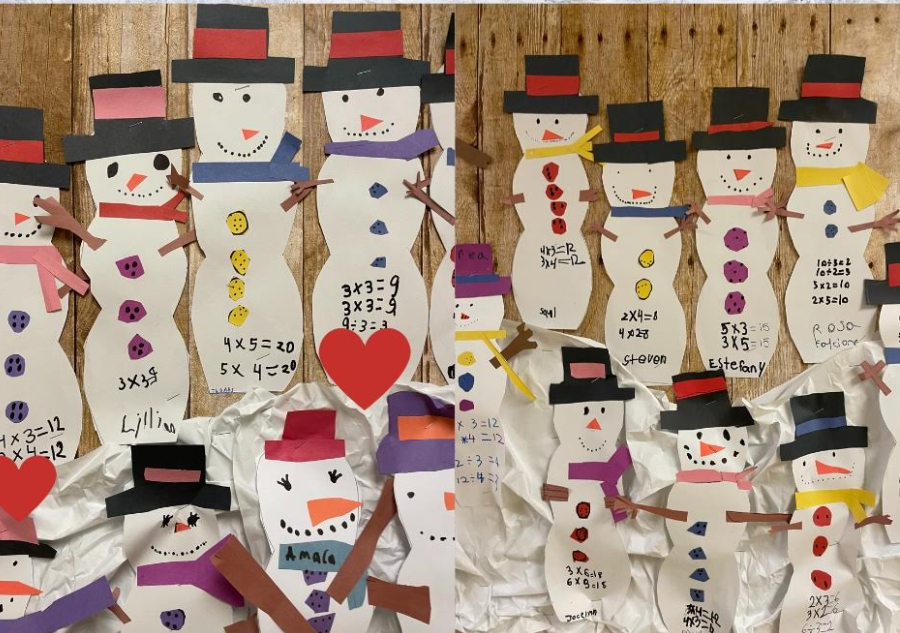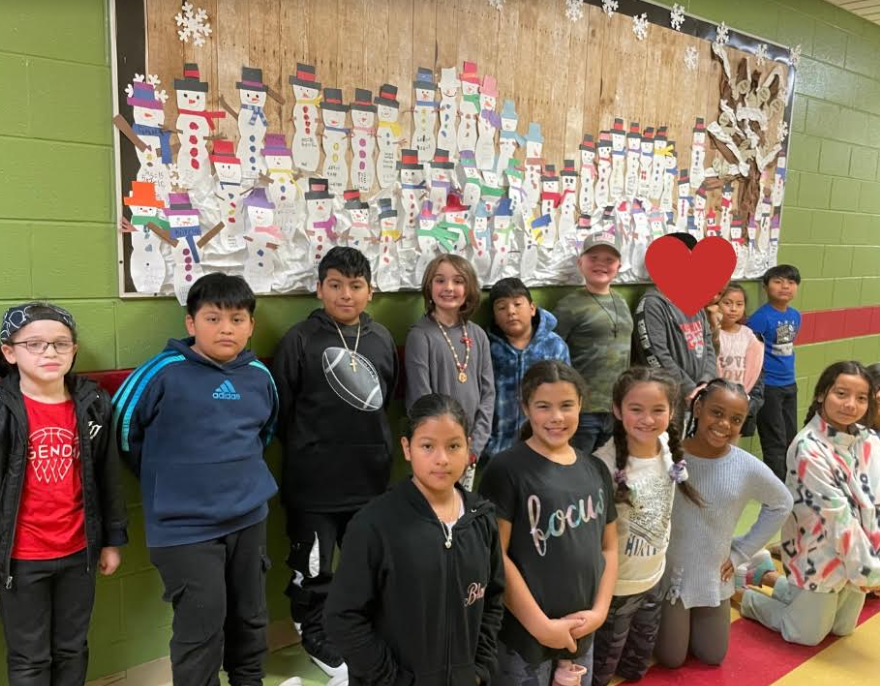 Mrs. Murdock's classes are recycling plastic bags to make mats to donate to some community members in need.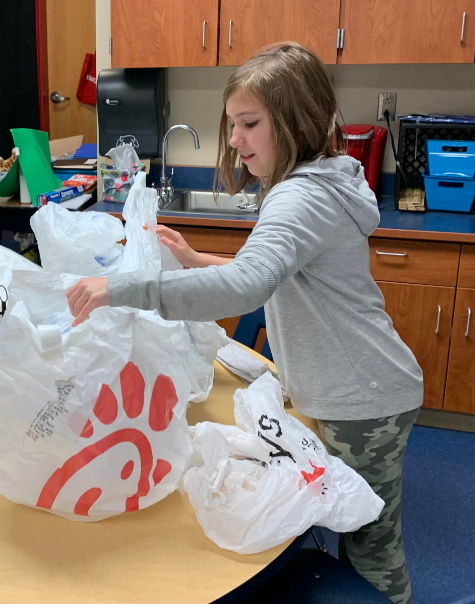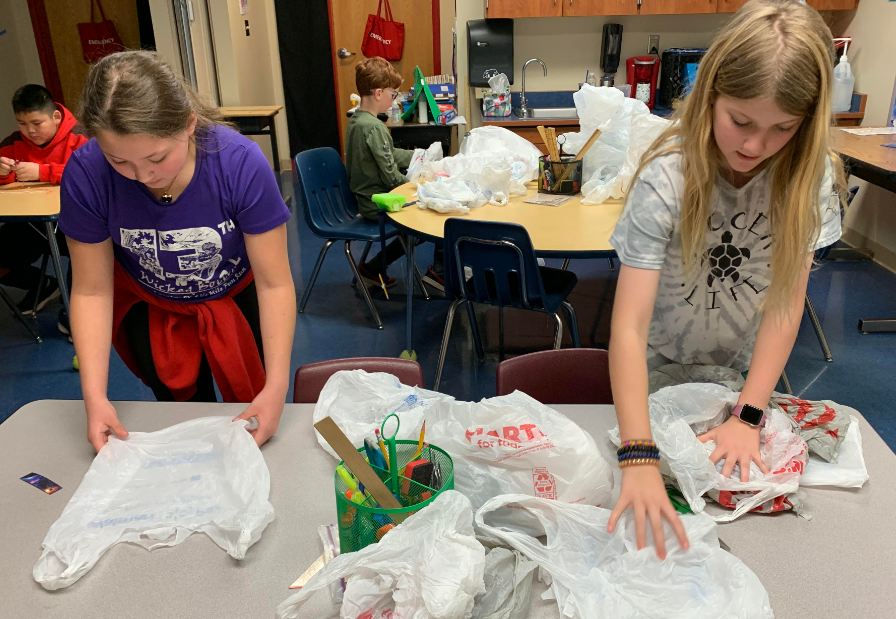 "Mrs. Settle's 3rd grade class practiced their xylophone technique while they learned how to play chords in Mrs. Pratt's music class!"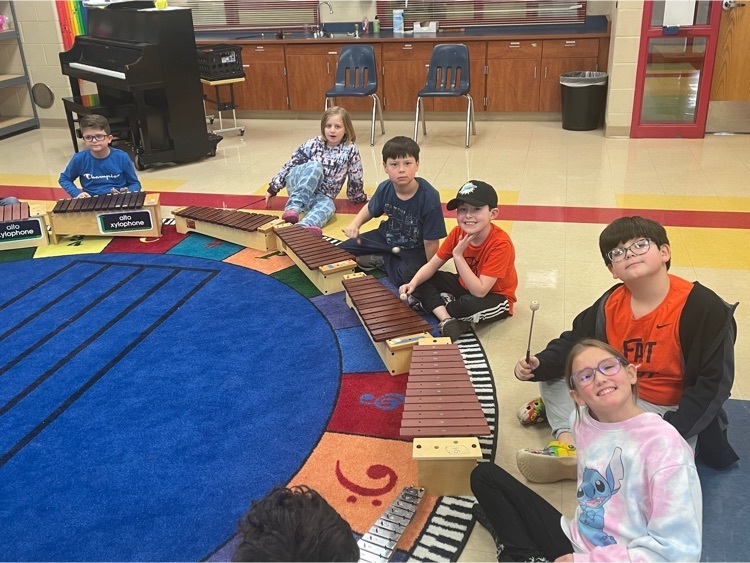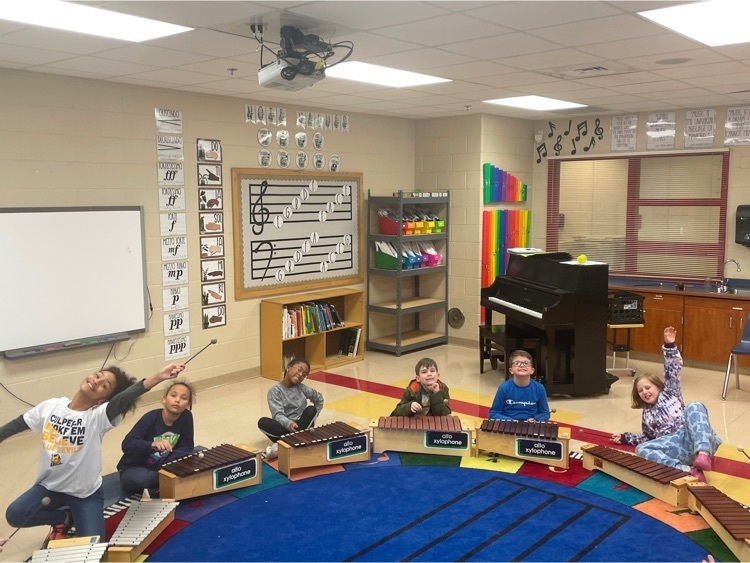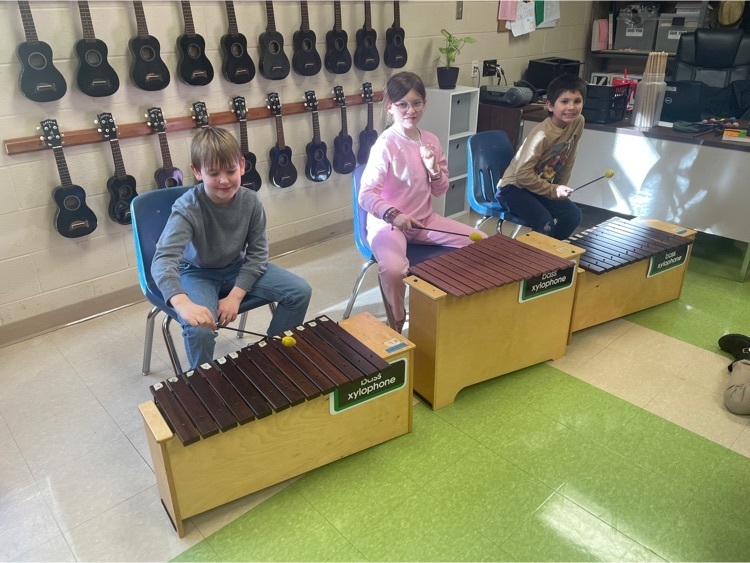 Mrs. Silver's class had a ball at Galaxy Strikes Bowling Center in Warrenton for Community Based Instruction in leisure skills.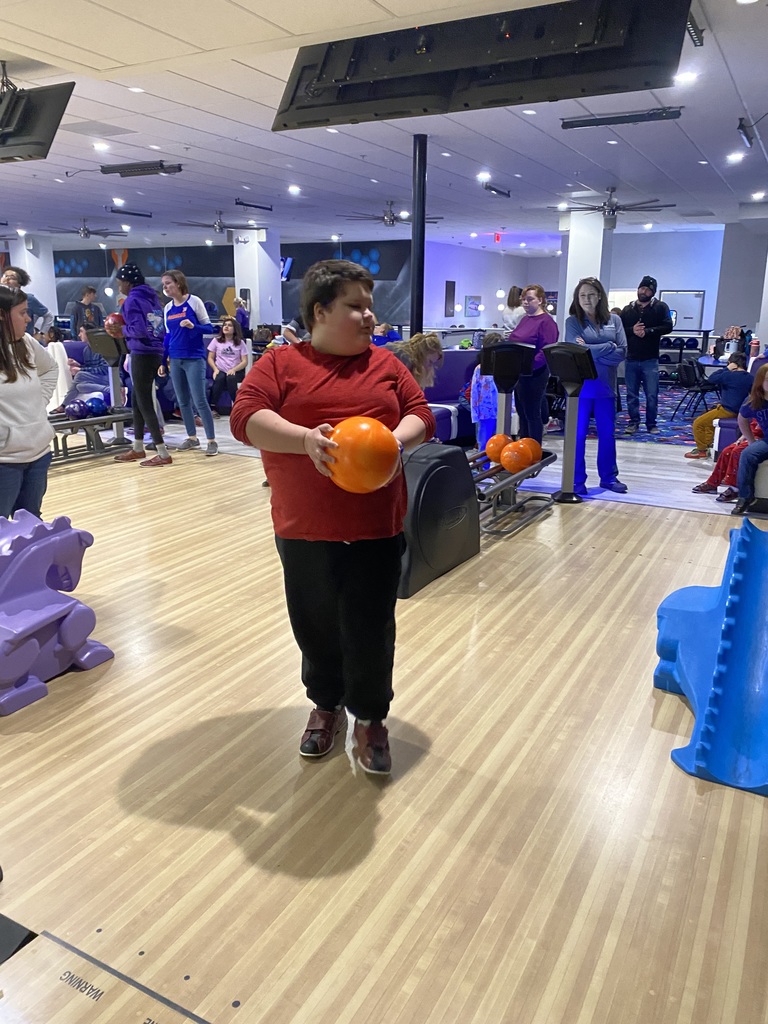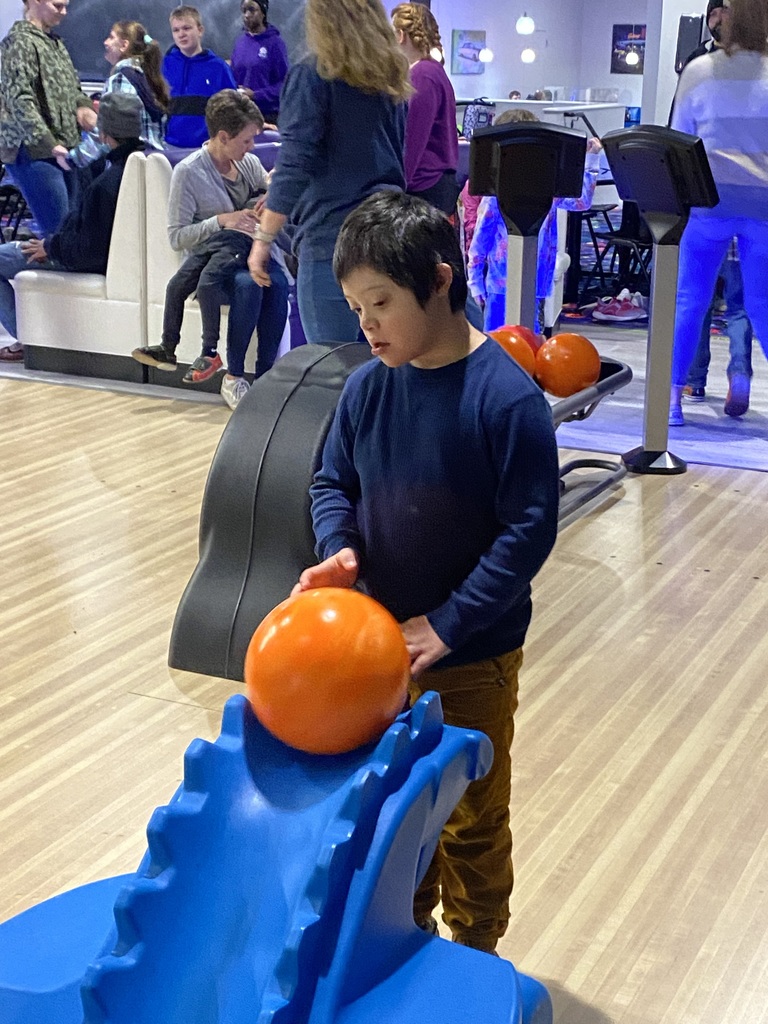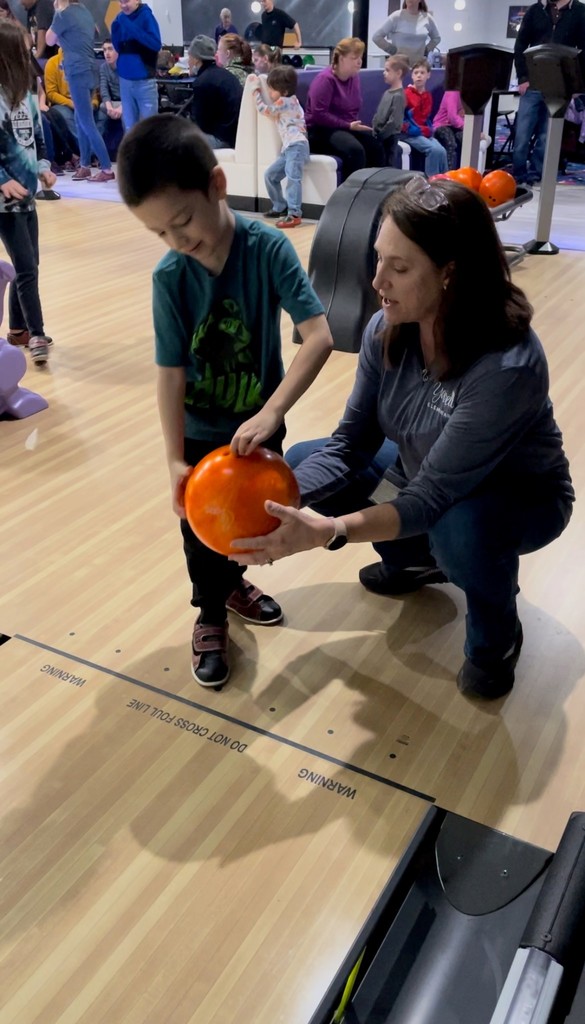 The girls volleyball club is off to a great start! Thank you, Mrs. Thornhill and Mrs. Zajkowski for all your hard work.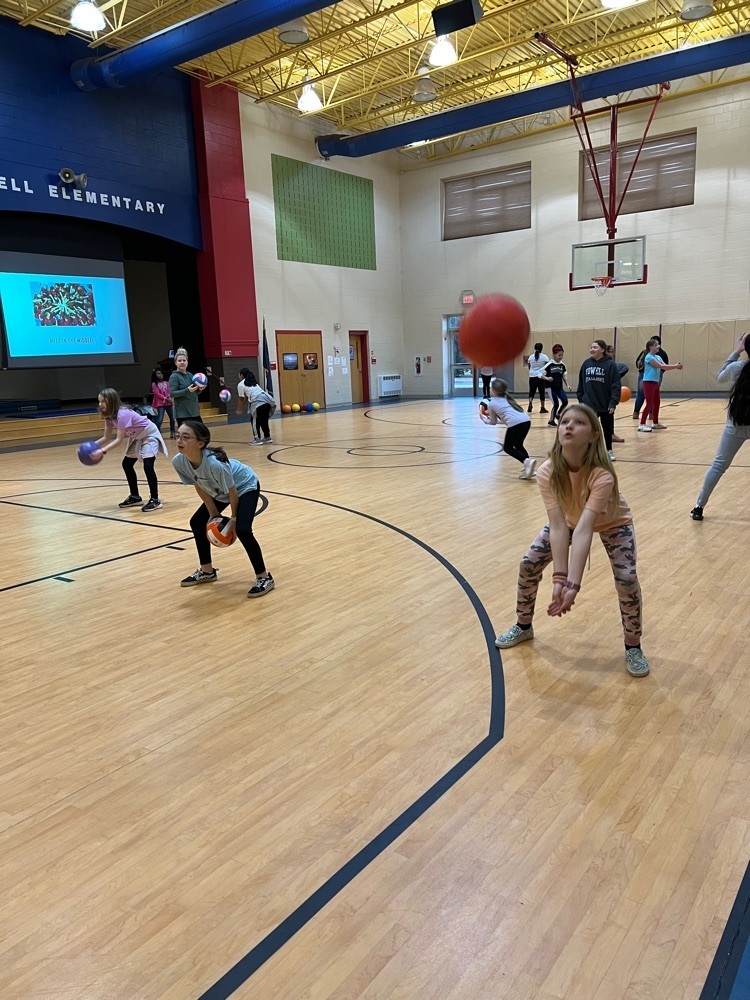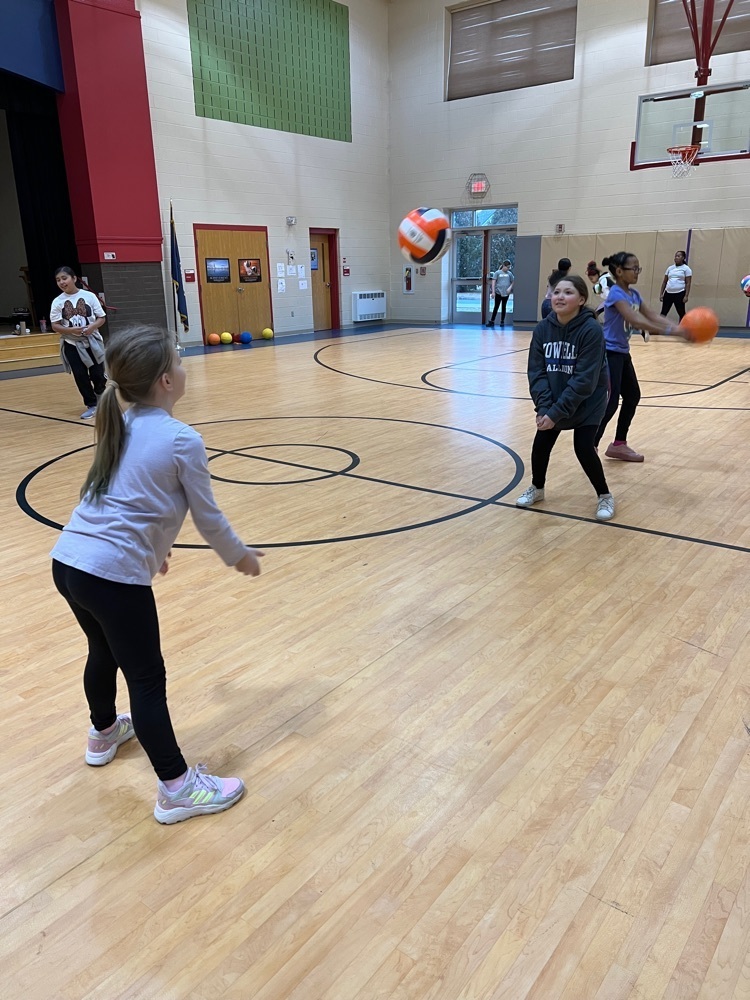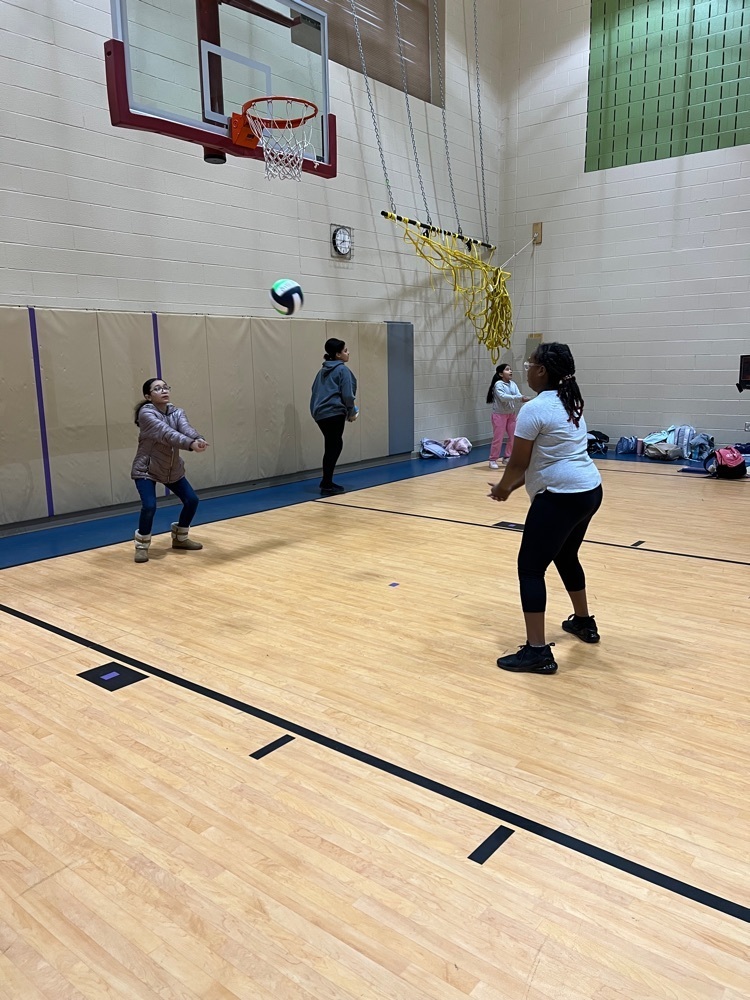 It was the 101st Day of First Grade in Mrs. Beard's room on Monday! They counted collections, made doggy ears with 101 spots, and even enjoyed doggy treats!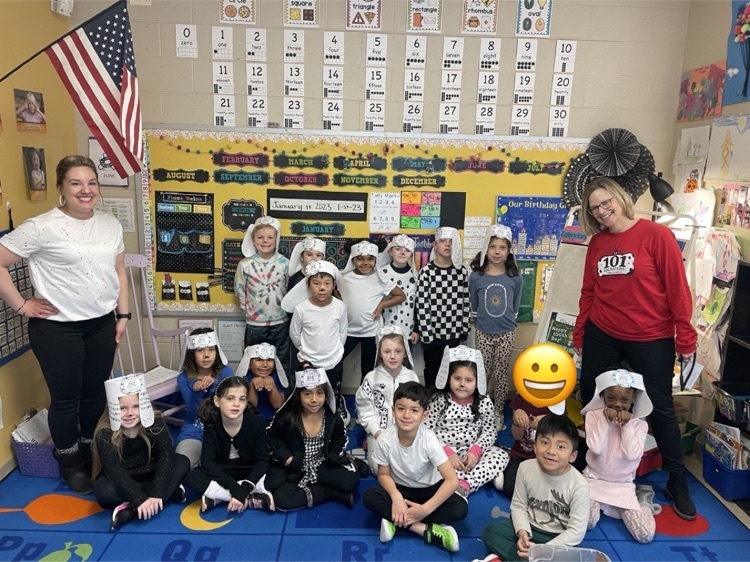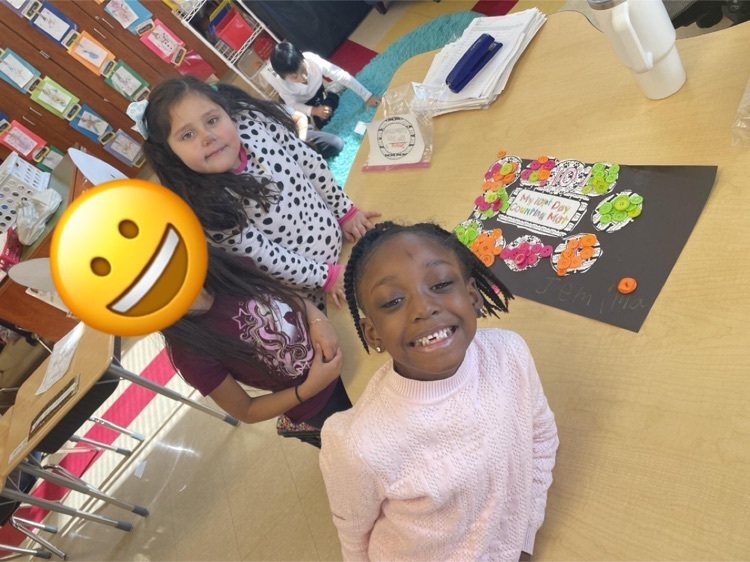 Ms. Fabris' class had a SUPER 100th day of school. Students decorated their capes with 100 items, we made 100 fruit loop necklaces, created superhero's, made 100 gumball machines, chewed bubblegum and played games to 100! 100 days FLEW by!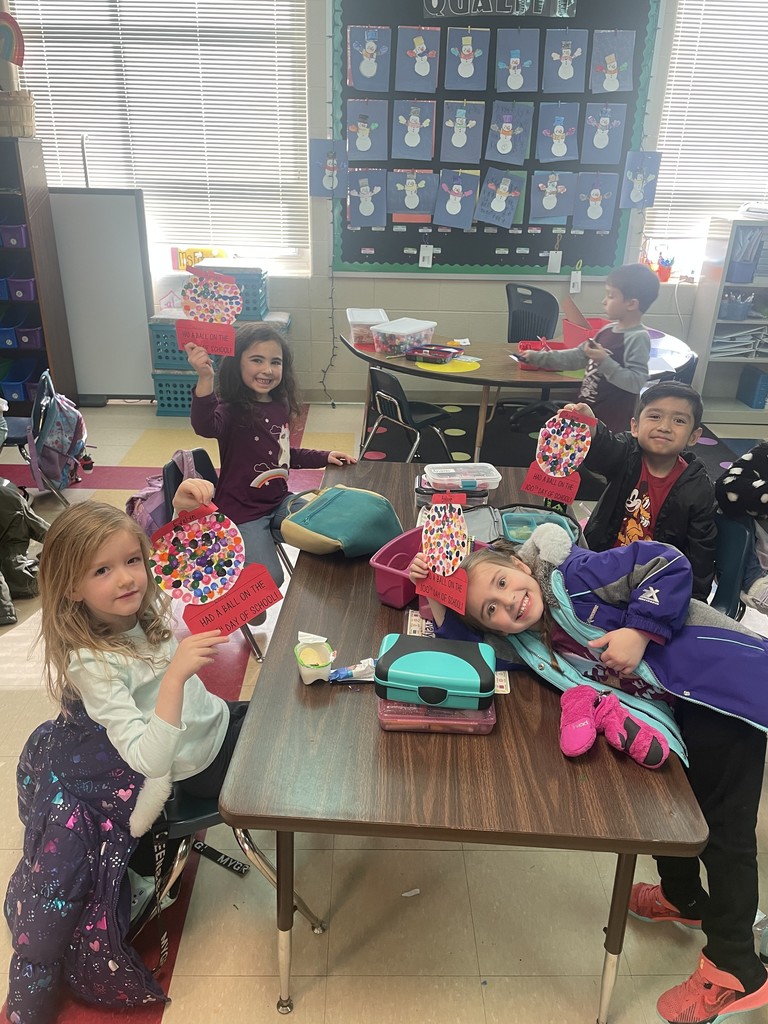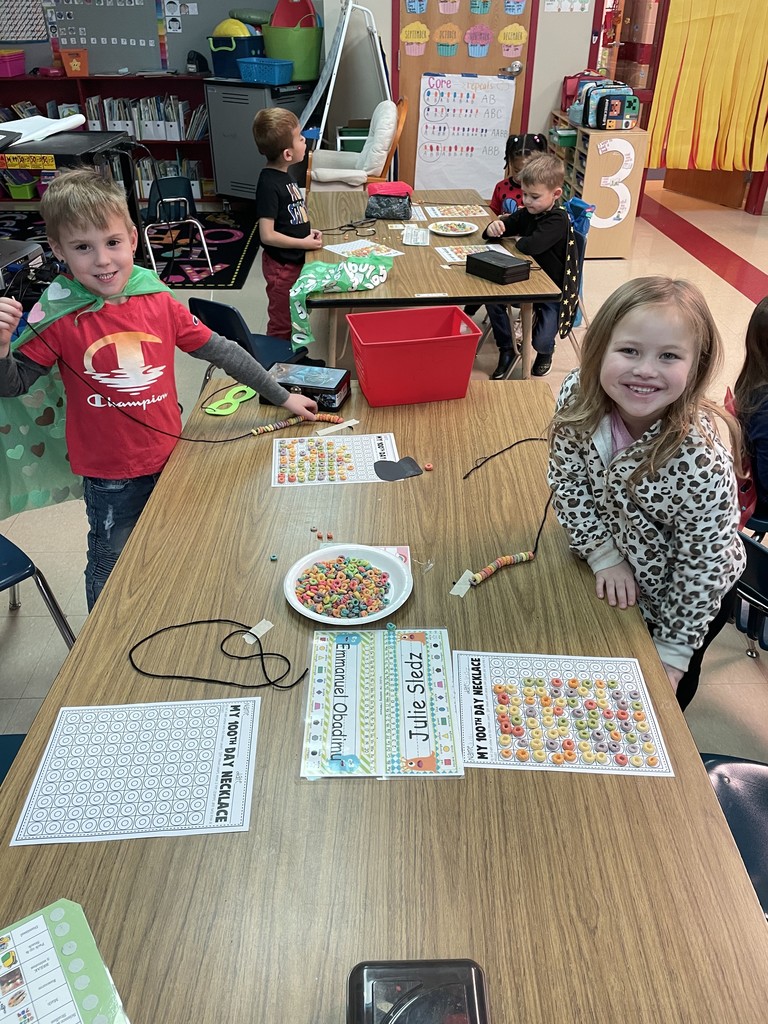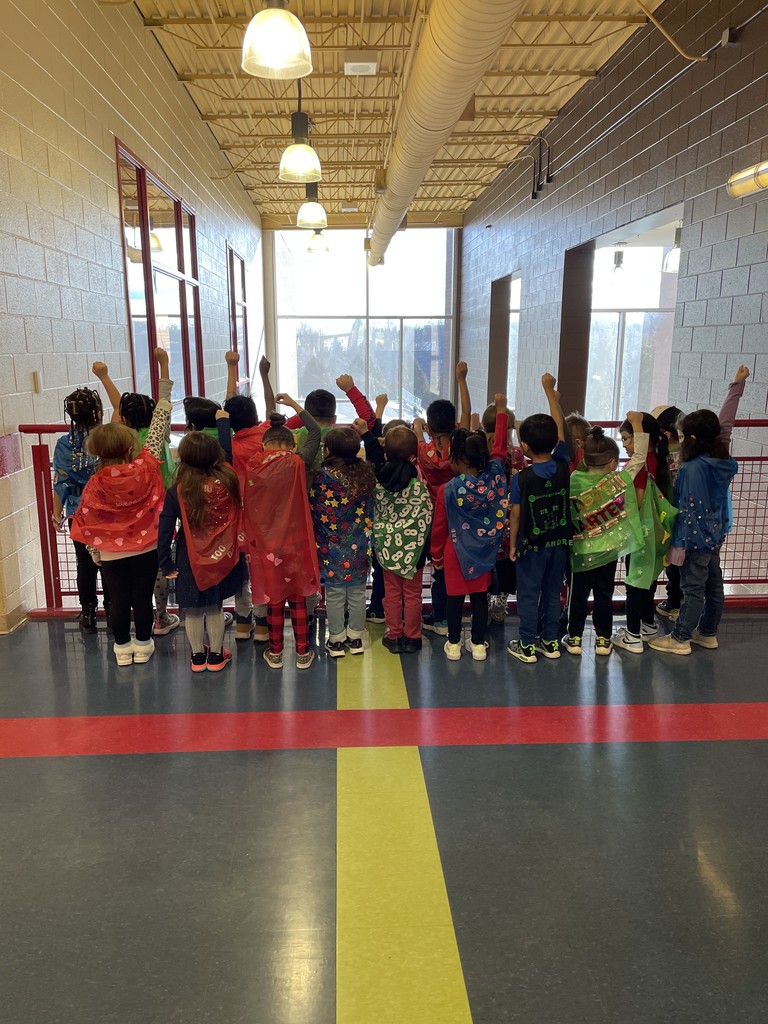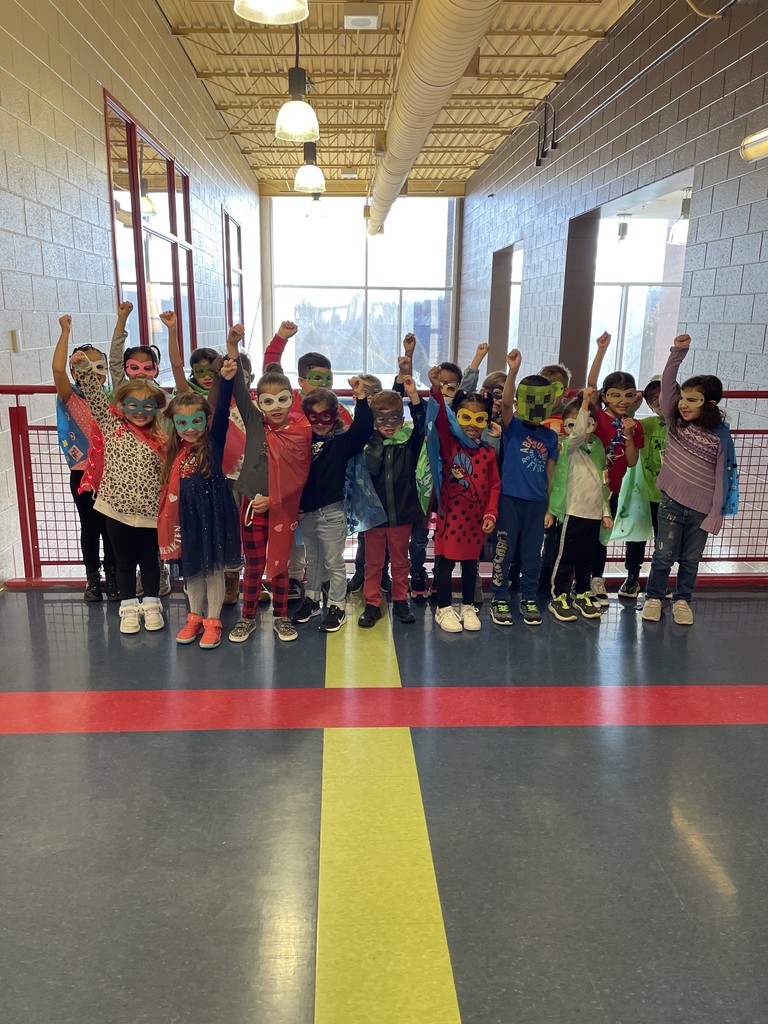 Hey, Mrs. Yost! It's snowing. Can we call it a day?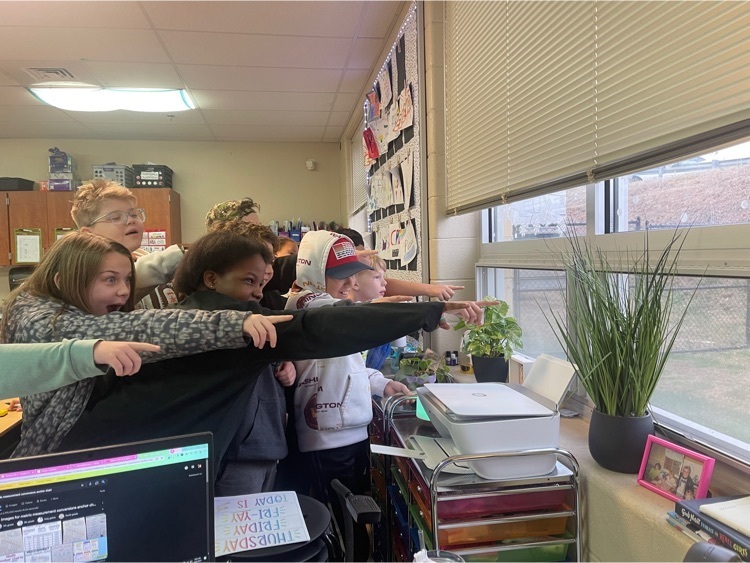 Ms. Butterfield's Class celebrated the 100th day with shirts, posters, rolling to 100 math game, writing their names 100 times and creating a snack with 100 treats! It was fun and exciting to celebrate 100 days of learning!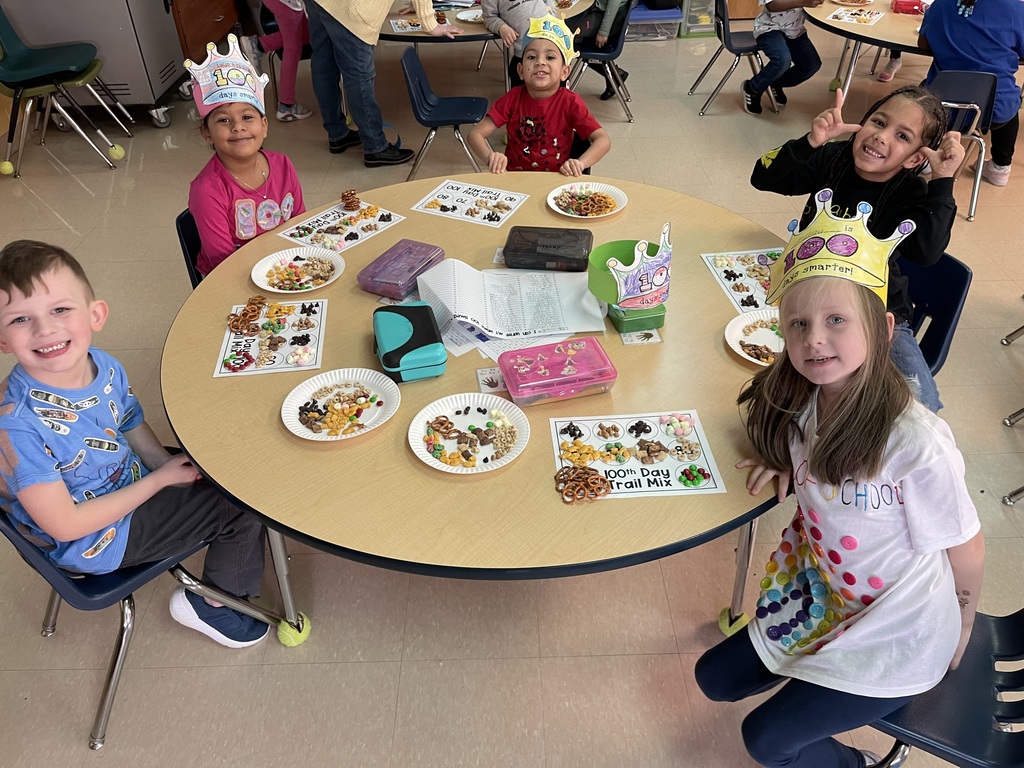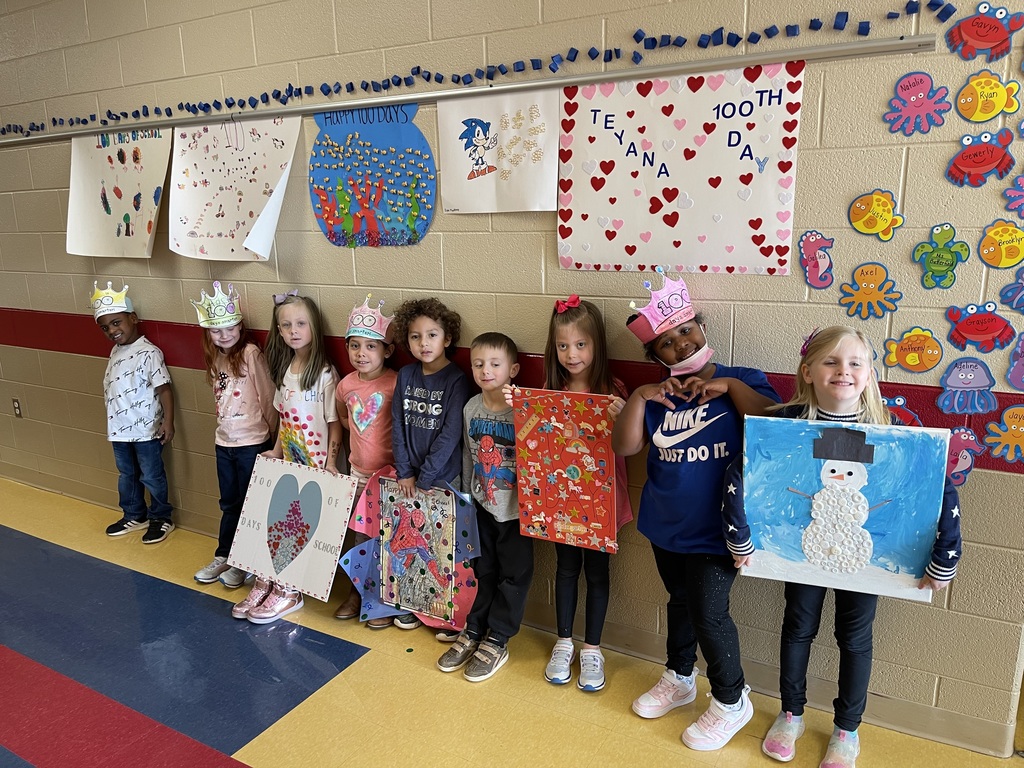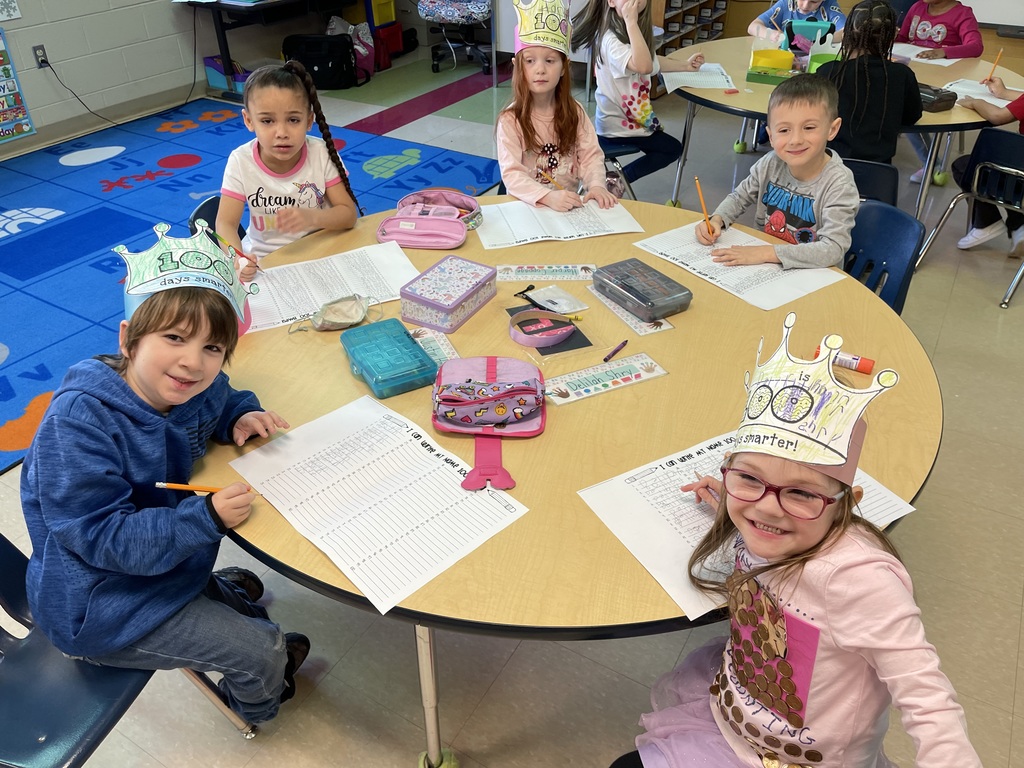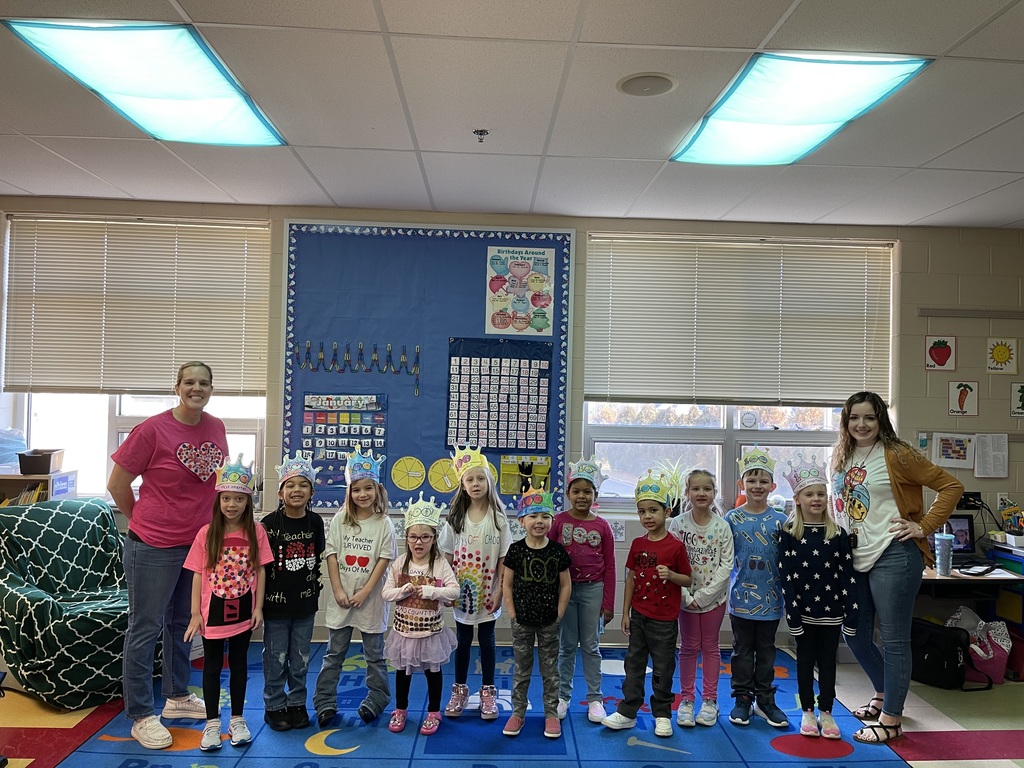 Happy 100th Day of school, stallions! You are 100 days smarter, stronger and sweeter!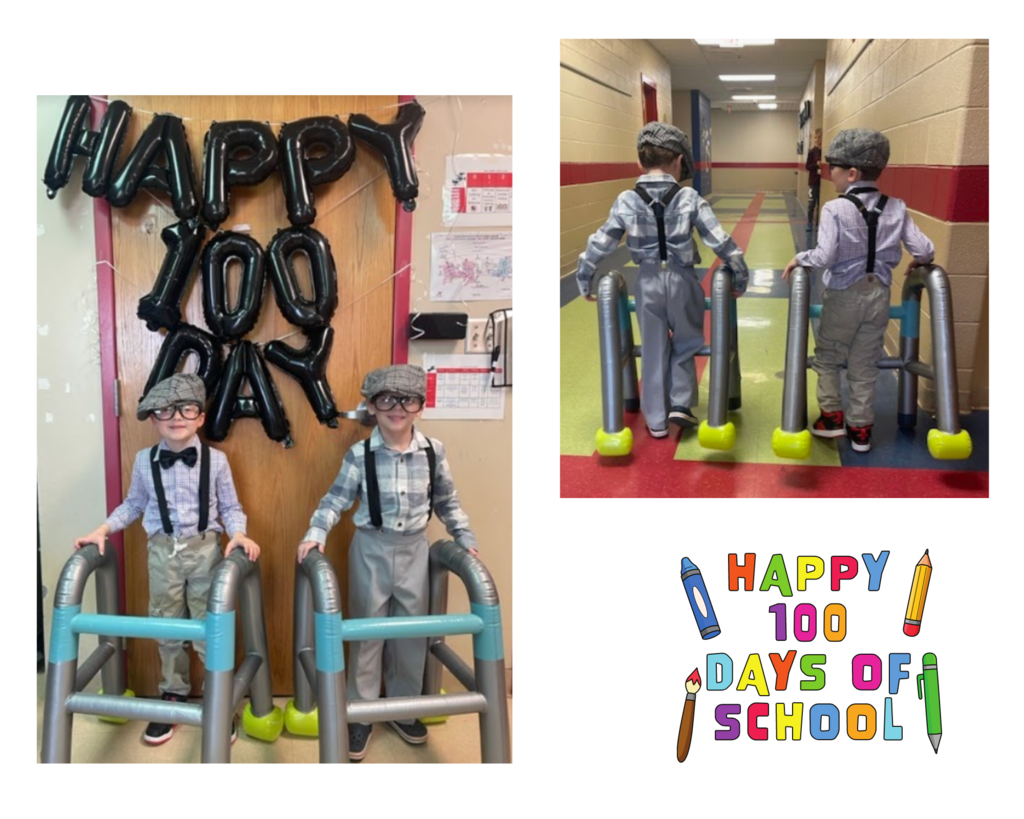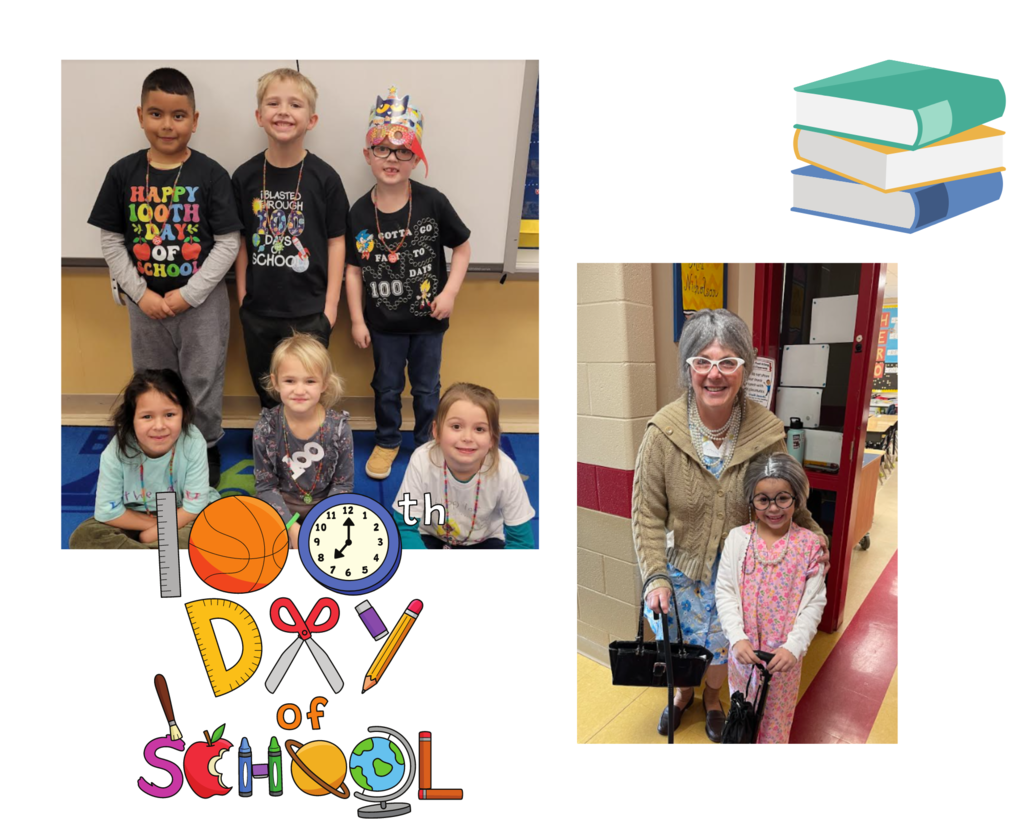 In library, students get time to create masterpieces while waiting their turn to check out a book!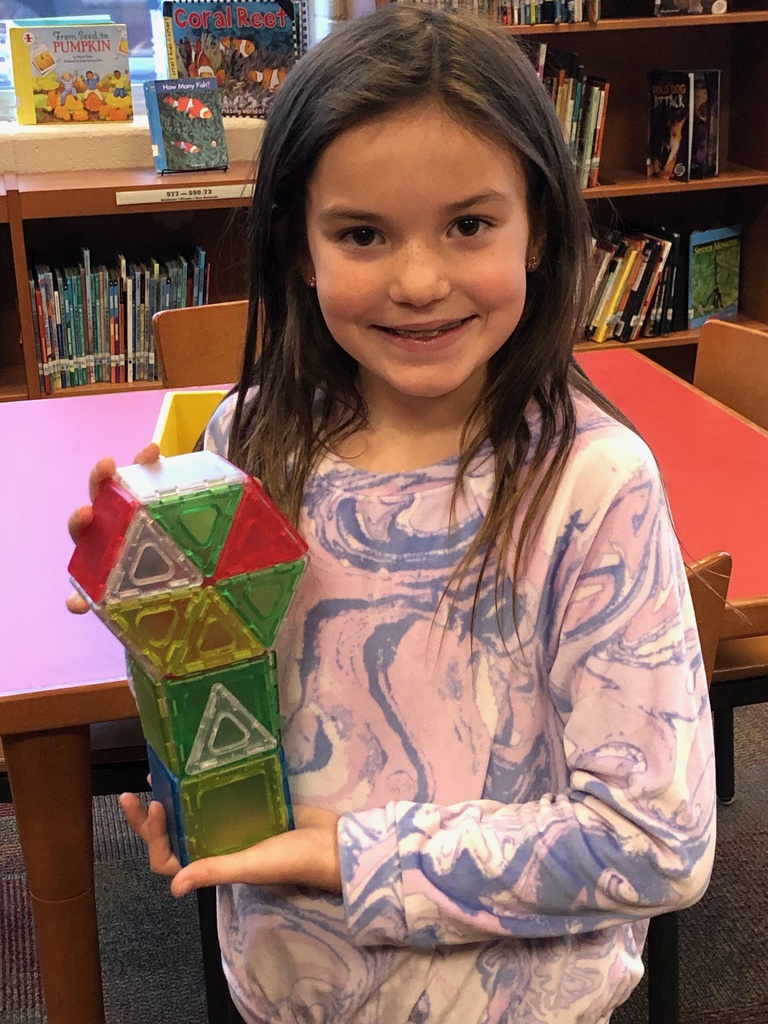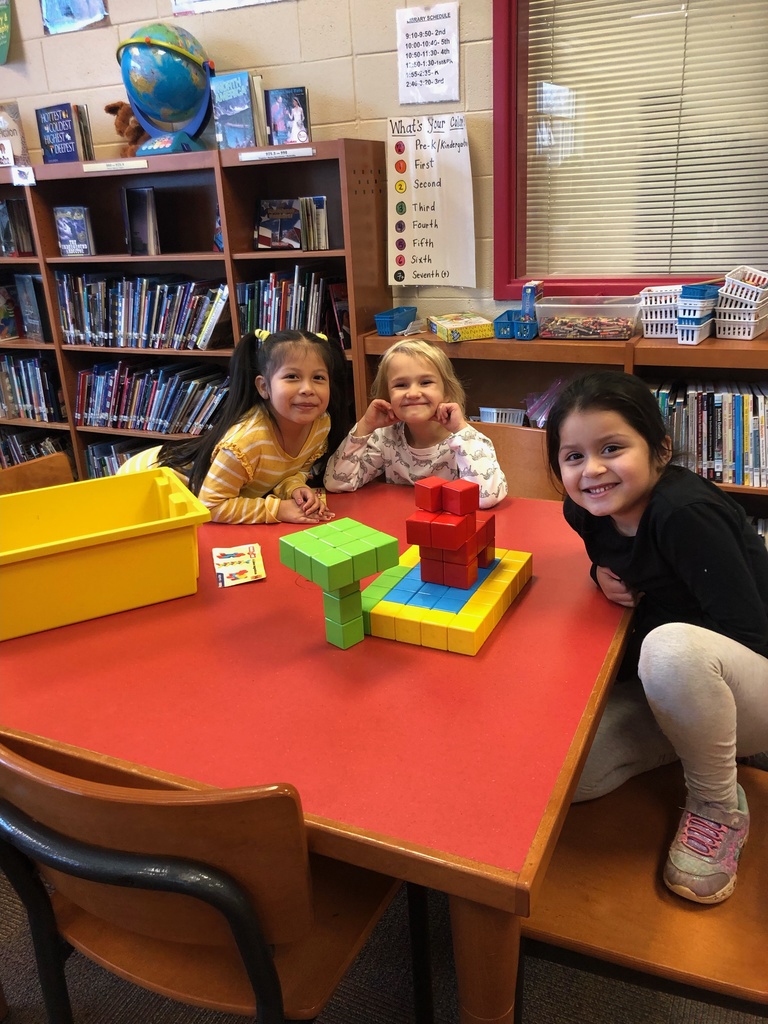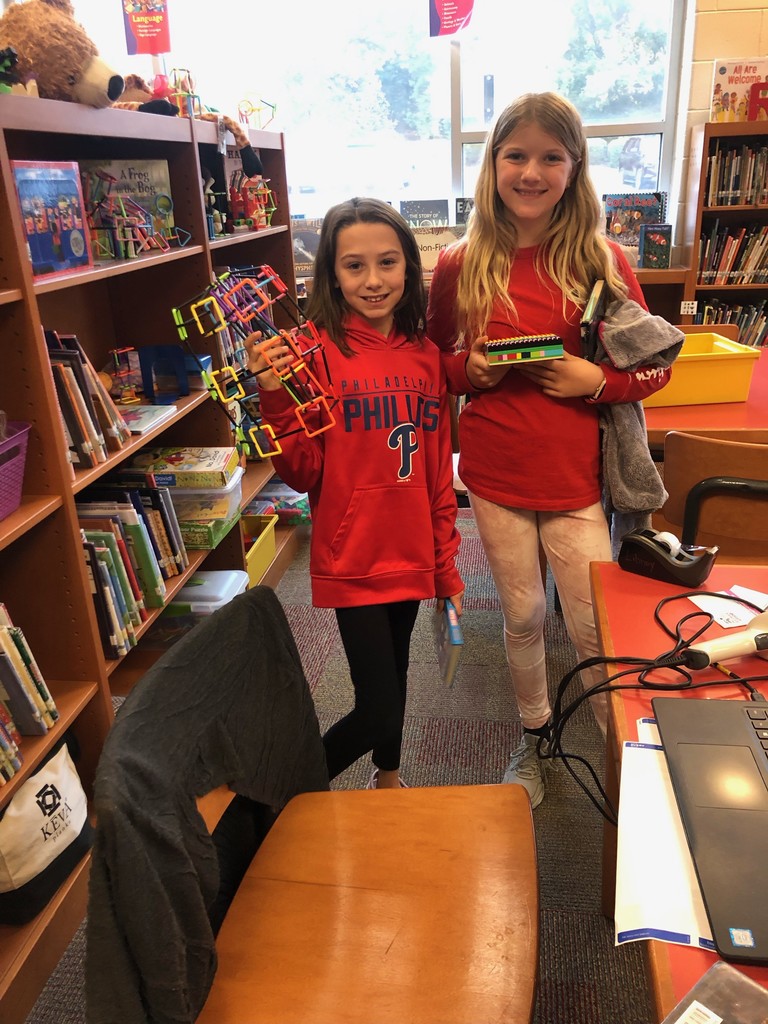 Today, students in second grade learned the importance of Internet safety. They created a flip grid video of themselves sharing ways to stay safe while using computers. Check out Mrs. Foster's class in action.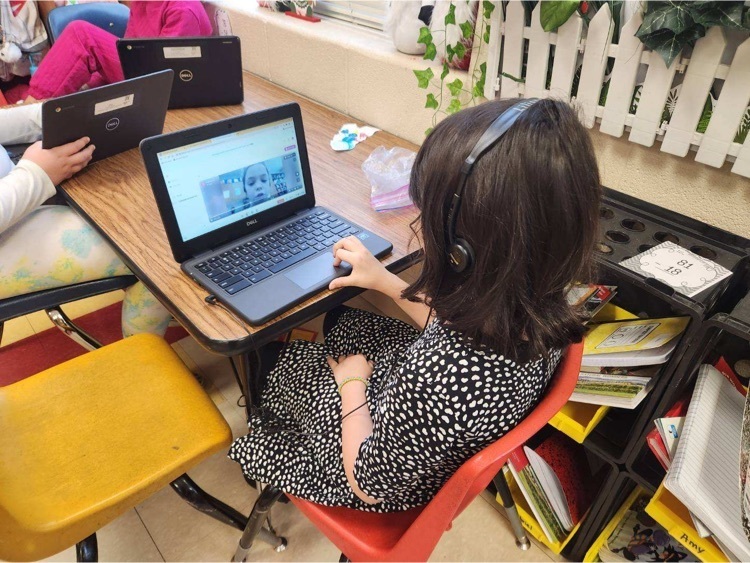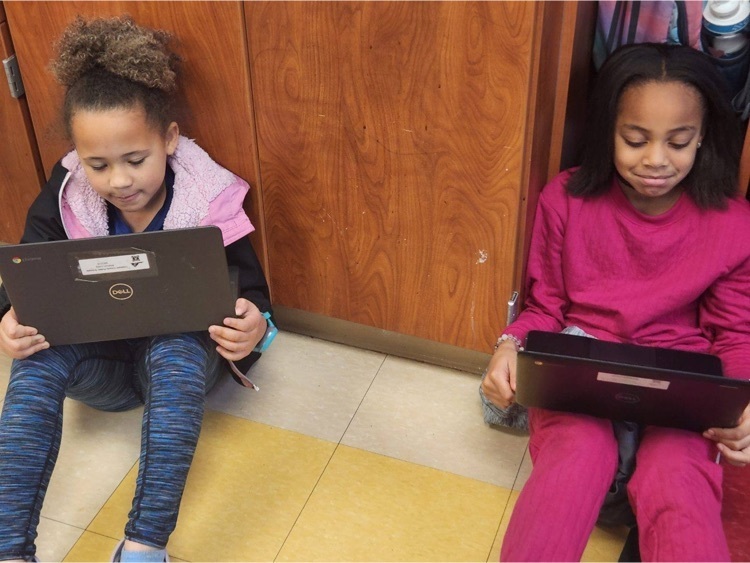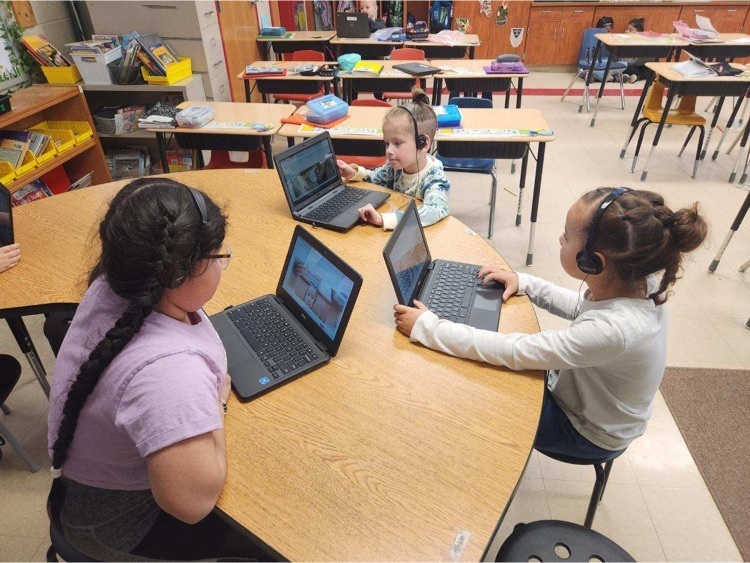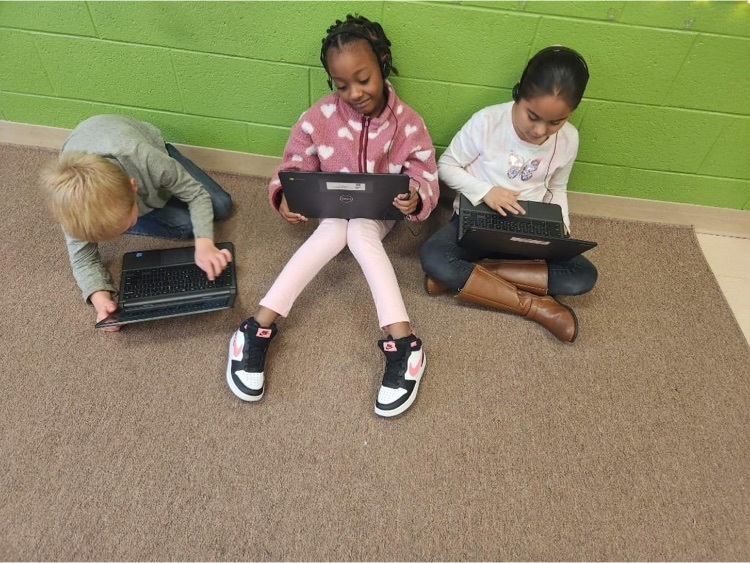 Mrs. Zajkowski's class took a field trip to State Climb. The students enjoyed the challenge of free and tall wall climbing working on balance and coordination.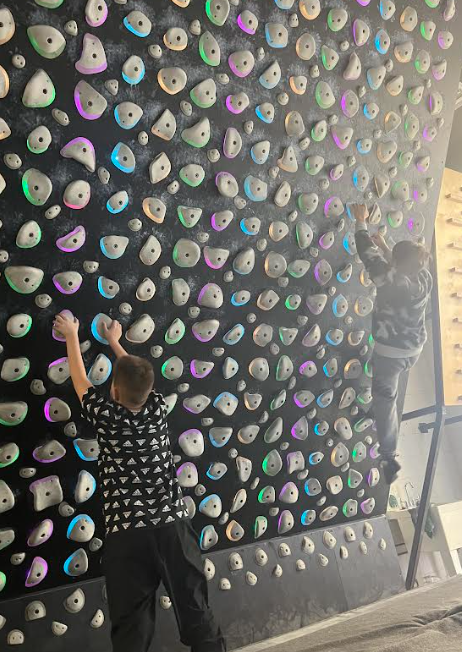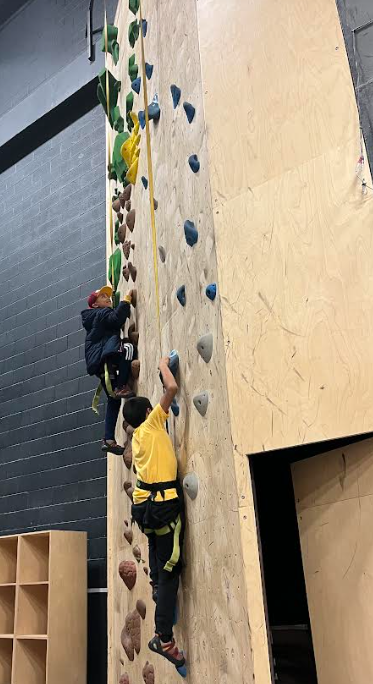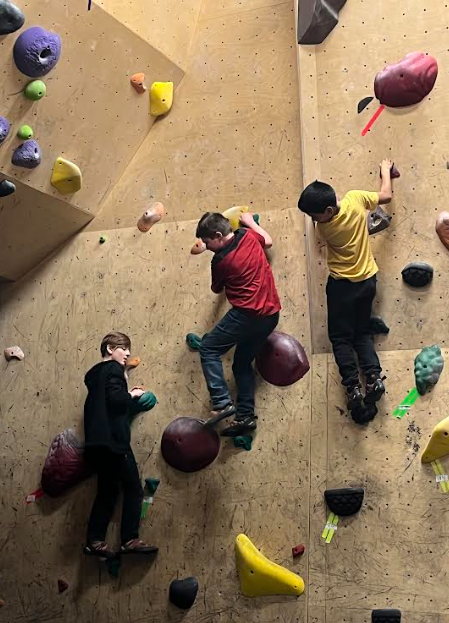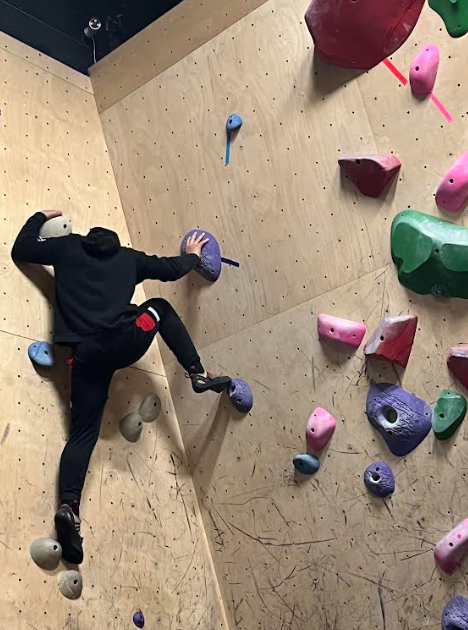 Mrs. Wheeler's Homeroom class has great "Poppin' Goals for 2023!"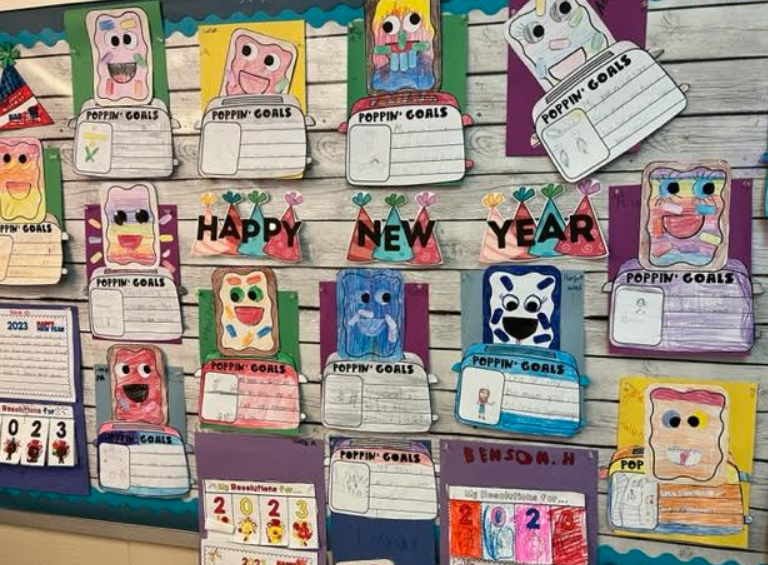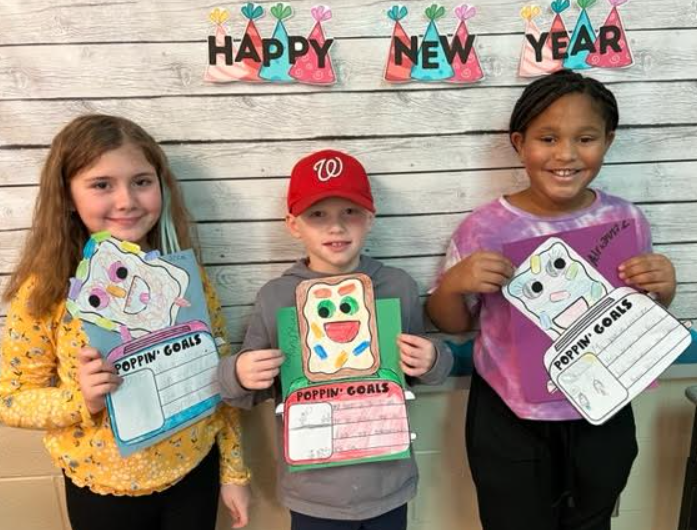 Happy 2023, Stallions! Ms. Mahokey and Mrs. Cruz's class made 2023 words of the year! Way to go, kiddos!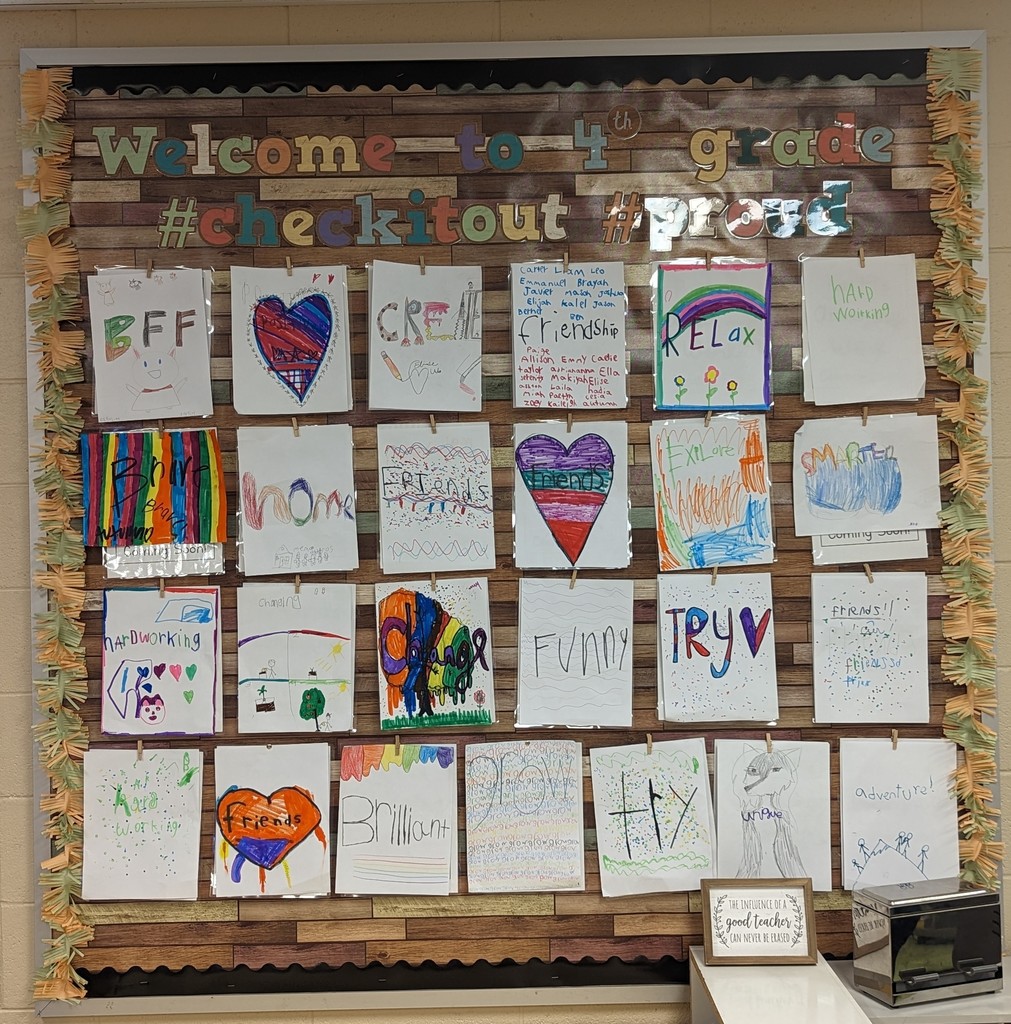 Yowellie our school elf, brought some snow to school today and another surprise gift as well! Watch the video to see what happened. Merry Christmas Yowell family and friends!
https://youtu.be/72ghYNc8bXI

Yesterday, third grade had a fun day traveling from country to country (classroom to classroom) learning about how different holidays are celebrated around the world. Students learned facts about each holiday and made a craft. Students had a passport and received a stamp for each country they visited. They also had a suitcase (plastic bag) with luggage tag to carry all of their belongings with them from county to country. Pere Noel ornament from France with Ms. Walker Poinsettia Wreath from Mexico with Mrs. Dillon Letter to Santa from Greenland with Ms. Lantz Shoe from Netherlands with Mrs. Vasil Paper lantern from India with Mrs. Wheeler Canada with Mrs. Settle